Знайо́мство Полі́ни та Джо́на:
– До́брий день!
– Приві́т! Як спра́ви?
– До́бре! А в те́бе?
– В ме́не все чудо́во! Як тебе́ зва́ти?
– Мене́ зва́ти Полі́на. А тебе́?
– Мене́ зва́ти Джон. Приє́мно познайо́митися!
– Мені́ теж. З яко́ї ти краї́ни?
– Я з А́нглії. А ти?
– Я з Украї́ни. Я живу́ у Ки́єві. У я́кому мі́сті ти живе́ш?
– Я живу́ у Ло́ндоні. Це ду́же га́рне мі́сто!
– Чим ти займа́єшся?
– Я студе́нт. Я навча́юся в університе́ті на факульте́ті матема́тики. Ти теж студе́нт?
– Ні, я виклада́ч украї́нської мо́ви. Я працю́ю у шко́лі.
– Дя́кую за розмо́ву! До поба́чення!
– До зу́стрічі! Усьо́го найкра́щого!
–Дя́кую! Вам теж!
Acquaintance with Polina and John:
– Good afternoon!
– Hello! How are you?
– Well! And you?
– I am fine! What's your name?
– My name is Polina. And you?
– My name is John. Nice to meet you!
– Me too. What country are you from?
– I'm from England. And you?
– I am from Ukraine. I live in Kyiv. What city do you live in?
– I live in London. This is a very beautiful city!
– What do you do?
– I am a student. I study mathematics at the university. Are you also a student?
– No, I am a teacher of the Ukrainian language. I work at school.
– Thanks for the conversation! Goodbye!
– See you! All the best!
– Thank you! To you too!
---
---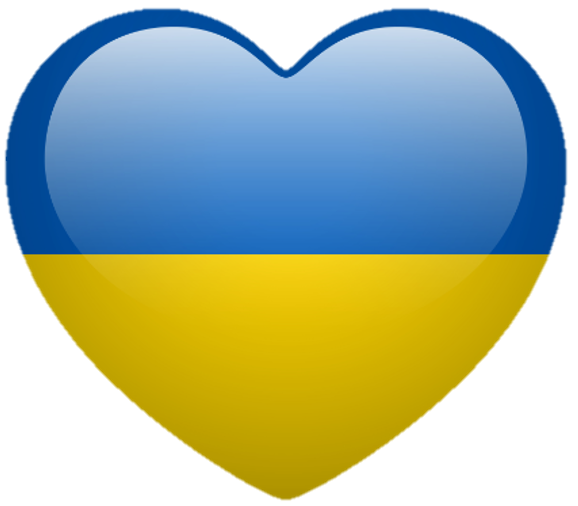 This course course will help you to start learning Ukrainian in easy and convenient way. You will learn how to read in Ukrainian and understand spoken language, learn basic grammar, vocabulary and useful phrases.
All materials (vocabulary lists, grammar explanation, texts, dialogues, audios, tests and practice exercises with answers) are on our website, so you can access them whenever you want.