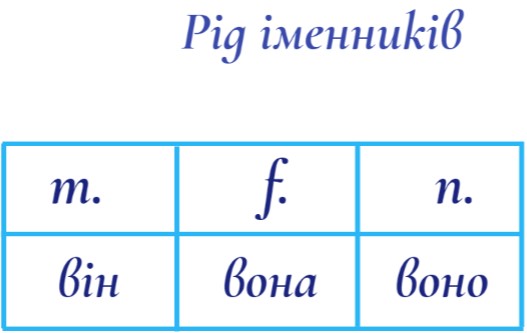 The nouns in Ukrainian language are divided into three genders: masculine, feminine and neuter. But how to understand what gender each noun has? The answer is: look at the word's ending.
The vast majority of nouns in Ukrainian have gender according to the ending of their Nominative case form (you will find it in the dictionary)
Here are some basic rules, although exceptions exist:
Masculine gender:
(Чоловічий рід)
Ending
Example
–consonant
дім – house
телефо́н – telephone
стіл – table
-й
чай – tea
музе́й – museum
-ь
день – day
хло́пець – boy
Exceptions:
Male people
ба́тько – father
дя́дько – uncle
Мико́ла – man's name
etc.
Feminine gender:
(Жіночий рід)
Ending
Example
-a
маши́на – car
кни́га – book
ка́ва – coffee
-я
Земля́ – Earth
істо́рія – histiry, story
Exceptions:
любо́в – love
кров – blood
ніч – night
річ – thing
Abstract nouns:
-ість
ра́дість – joy ніжність – tenderness
Neuter gender:
(Середній рід)
Ending
Example
-o
вікно́ – window
не́бо – sky
-e
Со́нце – Sun
мо́ре – sea
Exceptions:
ім'я́ – name
ща́стя – happiness
-ння
-ття
завда́ння – task
життя́ – life
Small animals: -a –я
кошеня́ – kitten
лоша́ – baby hourse
курча́ – baby chicken
Note:
Some words can be masculine and feminine at the same time: коле́га
Nouns ending in the consonant can be either masculine or feminine: дім (masculine), ніч (feminine). You should memorize them.
---
Exercise:
Name the gender of each noun: дата, небо, будинок, крісло, місто, країна, тато, слово, словник, молоко, музика, сік, ваза, документ, радіо, лист.
---
---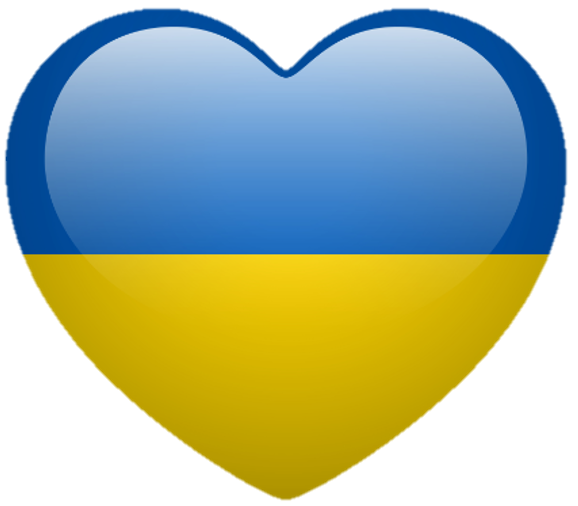 This course course will help you to start learning Ukrainian in easy and convenient way. You will learn how to read in Ukrainian and understand spoken language, learn basic grammar, vocabulary and useful phrases.
All materials (vocabulary lists, grammar explanation, texts, dialogues, audios, tests and practice exercises with answers) are on our website, so you can access them whenever you want.