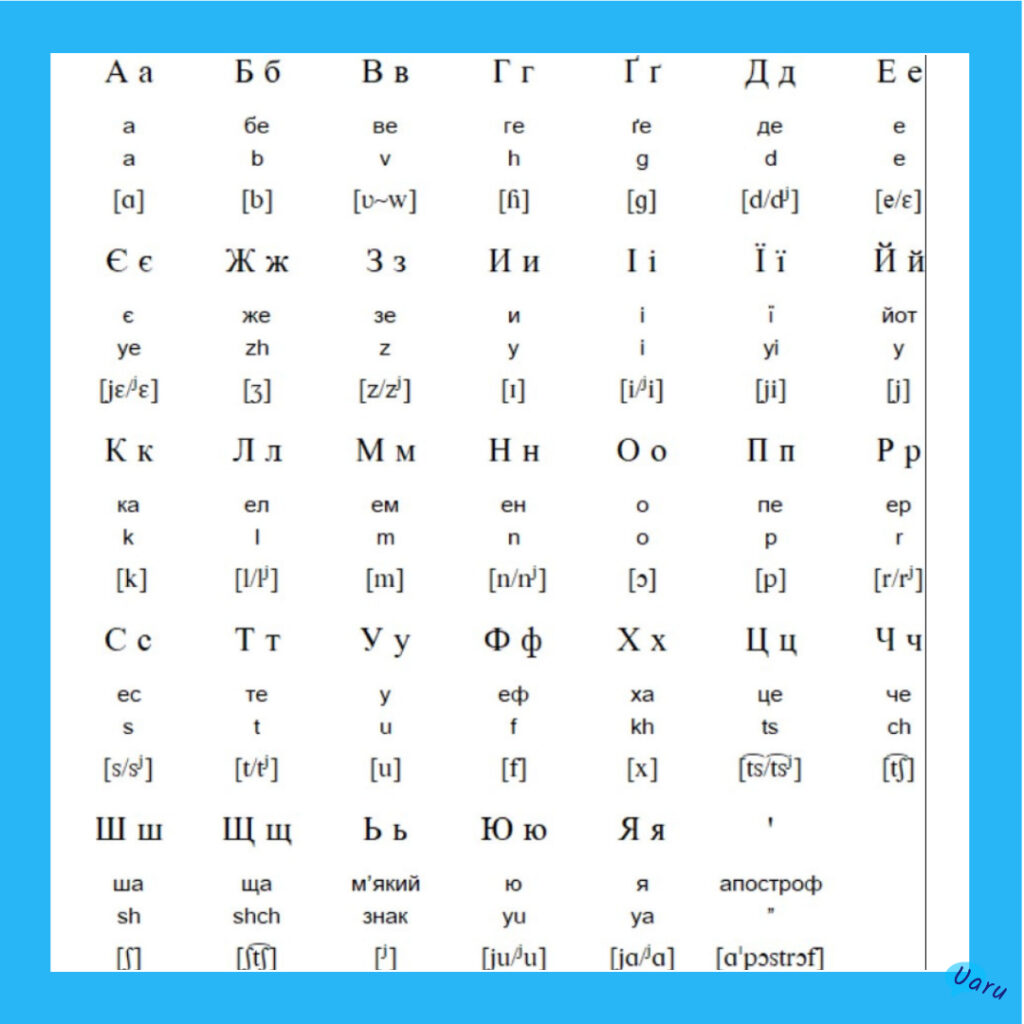 The Ukrainian language uses the Cyrillic script and has an alphabet consisting of 33 letters. There are 22 consonants (Б В Г Ґ Д Ж З Й К Л М Н П Р С Т Ф Х Ц Ч Ш Щ), 6 hard vowels (А Е И І О У), 4 soft vowels (Є Ї Ю Я) and a soft sign.
Three of the letters, Ґ, Є and Ї, are unique to Ukrainian.
If you wish to read Ukrainian, you need to learn the alphabet thoroughly. This table will help you to do so.
---
"h" in "hood" (Sometimes like a "g" in "gate")
"s" in "measure", "pleasure" (As there is no english symbol for this sound, it is usually represented as "zh")
"i" in "ill" (Said with your tongue slightly back in your mouth. There is no English symbol for this sound)
"sh" in "sheer" (with your tongue on the roof of your mouth)
Soft Sign' makes preceding consonant soft
---
Exercise:
Read the following letters:
Бб, Кк, Aa, Гг, Нн, Ґґ, Дд, Ee, Жж, Вв, Фф, Оо, Зз, Сс, Йй, Лл, Рр, Ии, Мм, Уу, Пп, Тт, Чч, Хх, Цц, Чч, Іі, Шш, Щщ.


---
---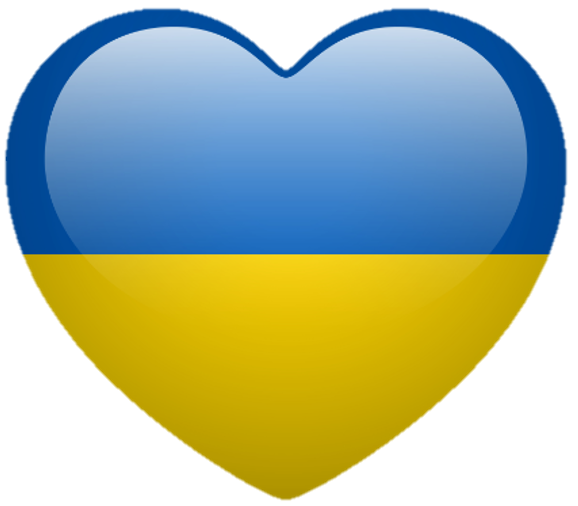 This course course will help you to start learning Ukrainian in easy and convenient way. You will learn how to read in Ukrainian and understand spoken language, learn basic grammar, vocabulary and useful phrases.
All materials (vocabulary lists, grammar explanation, texts, dialogues, audios, tests and practice exercises with answers) are on our website, so you can access them whenever you want.