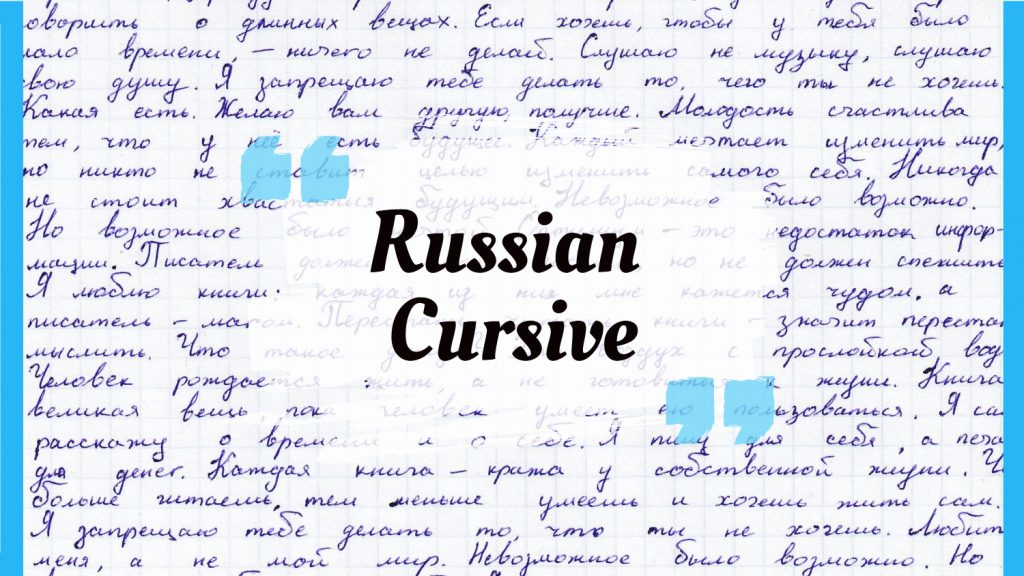 If you would like
to understand what other people write by hand in Russian or what is written in italics in books or websites,
to learn how to write in cursive,
to increase your speed of handwriting and also
to include the mechanical memory in learning process,
you are welcome to Russian Handwriting Course!
The Russian Handwriting Course
includes:
Lesson 1: Tips for the course (video)
Lesson 2: How to write letters in cursive (videos + worksheets)

Letters: А – И
Letters: Й – Т
Letters: У – Я

Lesson 3: How to connect letters into words

Letters connections (video + worksheets)
Writing words (worksheets)

Lesson 4: Reading the handwriting (tasks)

Reading the classic handwriting
Reading the handwriting of real people

Lesson 5: How to read Russian italics (video + worksheets + tasks)
Lesson 6: Practicing your Russian handwriting (tasks)
Cost: 19,99$ 12,99$ with coupon 66320D94E73DE87E66A9
FAQ
How are the lessons going?
The lessons consist of a video tutorial, worksheets and practical exercises.
How much time do I need for the course?
You can complete the course in one day or spend as much time as you need. On average, students complete the course in 3 days.
How long will I have access to the course?
The course will always be available (on the Udemy platform).