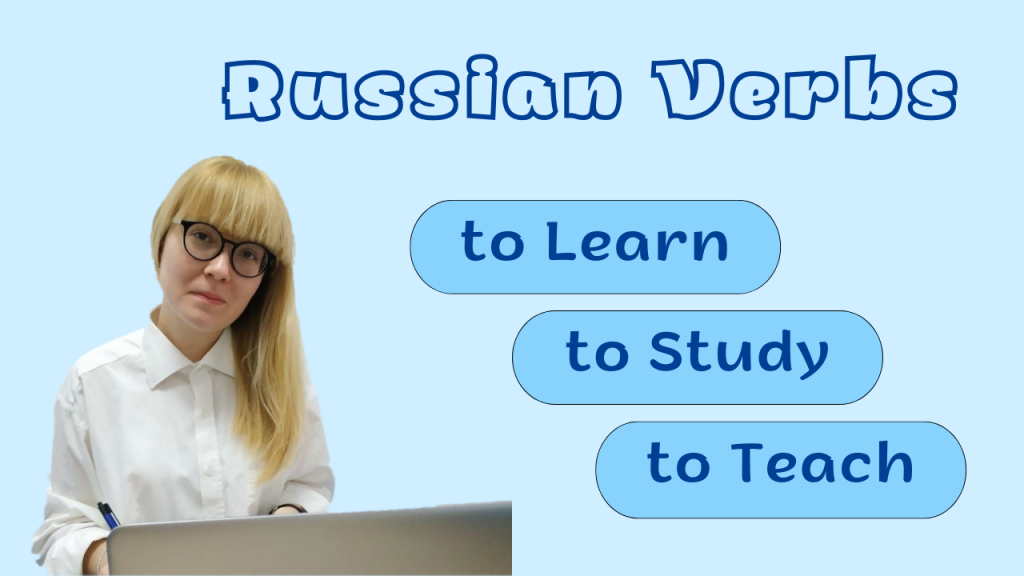 This course is for people who want to figure out the difference between Russian verbs учить – выучить, учиться – научиться, учиться – выучиться, изучать – изучить, обучаться – обучиться, обучать – обучить, учить – научить, преподавать – преподать, заниматься – заняться.
Each lecture focuses on one pair of verbs with an explanation of usage, examples and verb conjugations with a test after for practice.
This course is suitable for those students who already know the cases of the Russian language. The explanation is given in English and provided in a condensed and understandable way. All examples have translation into English.
Structure of the course:
The course consists of 21 lectures about the Russian verbs to Learn, to Study, to Teach: учить – выучить, учиться – научиться, учиться – выучиться, изучать – изучить, обучаться – обучиться, обучать – обучить, учить – научить, преподавать – преподать, заниматься – заняться and short adjective занят.
Short explanation of the differences between imperfective (НСВ) and perfective (СВ) forms of verbs in Russian language,
Imperfective (НСВ) and perfective (СВ) forms of verbs to Learn, to Study, to Teach,
conjugations of each verb,
examples with imperfective (НСВ) and perfective (СВ) verbs,
tests for better memorization after each lecture,
practical tasks with keys
Cost: 19,99$ 12,99$ with coupon 23057006060BE5911A27